Located between Golders Green in the South and East Finchley in the North, Hampstead Garden Suburb is the collective name for a historic group of residences. The village-like area was founded in 1907 by Dame Henrietta Barnett and is internationally recognised as one of the finest examples of 20th century domestic architecture and town planning.
Eat, Drink, Coffee & Social in Hampstead Garden Suburb
There are some great places to eat, drink and socialise in Hampstead Garden Suburb, particularly around the Finchley Road area. Here are TK International's top four highlights:-
Eat – Cafe Toulous
Cafe Toulous is a small cafe in Hampstead Garden Suburb. After a bracing walk on Hampstead Heath, this modest looking cafe serves a welcome variety of deli style food. House specials include burgers with all the trimmings, salt beef with pickled cucumber, chicken or lamb shish - cubes of chargrilled meat served with bulgar and salad, pan fried salmon, vegetable or chicken stir fry or beer battered cod and chips with mint pea puree and, of course, a dollop of tartare sauce.
Regular items include popular pasta dishes, a delicious variety of fresh salads and various wraps - Toulous steak, chicken schnitzel, salmon caesar and roasted vegetable. All are available to takeaway, including dessert!
Drink – The Clissold Arms
Located on Fortis Green, this award-winning pub has been named 'Best Family Pub in London and the South East' in 2014-15 and 2015-16. The pub has five distinct spaces, which include the main restaurant, a garden area and even a room associated with the pop group The Kinks, as their first and last gig was held here. There are a wide range of beers, lagers and spirits, as well as an extensive wine list and a variety of food served every day. The Clissold Arms also hosts private parties and runs a number of activities for children.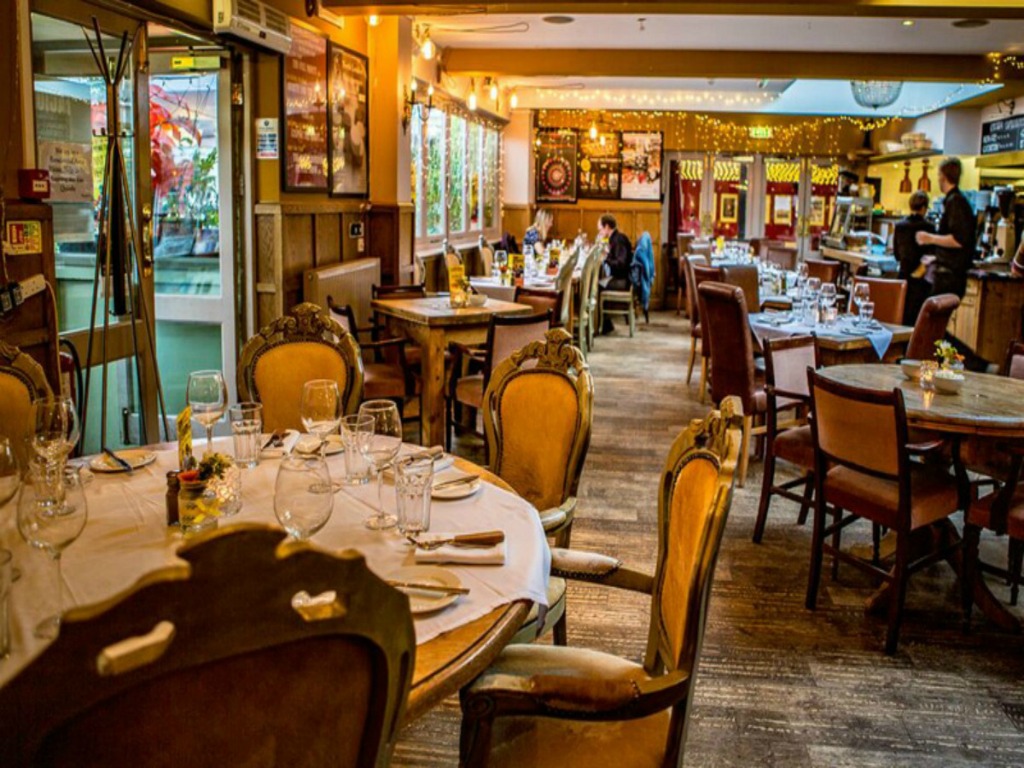 Coffee – Nu Nosh
Located on Finchley Road, Nu Nosh is a charming place to sit inside or out and watch the world go by. The menu features something to please everyone, including coffees, herbal teas, hot chocolates, cordials, freshly squeezed juices and smoothies. If you are feeling peckish there is also a wide choice of food, from breakfast fare (egg dishes, French toast and Shakshuka) to lunch options (omelettes, jacket potatoes, a wide selection of sandwiches and salads and desserts).
Social – Big Wood and Little Wood, including Little Oak Wood Open Air Theatre
Whether you want a scenic stroll with family or a chance to walk a four-legged companion, Big Wood and Little Wood are just the ticket. Within the woods lies one of North West London's best kept secrets - the Little Oak Wood Open Air Theatre, which was built in 1920. Today various events and performances take place every summer, staged by both professionals and amateurs.
If you would like more information about properties to rent in Hampstead Garden Suburb or houses for sale in Hampstead Garden Suburb, please contact TK International.
Photo Credit: clissoldarms.co.uk
Property for Sale in Hampstead
Property to Rent in Hampstead