St Johns Area Guide Eat, Drink, Coffee and Live
The stunning village-like St John's Wood is blessed with gorgeous properties, excellent schools, close proximity to Regent's Park and a number of mouth-watering places to eat and drink. Here is just a small selection of our favourites places to socialise:-
Founded in 1909, there are five Richoux restaurants set in prestigious areas of London. The exterior at the St John's Wood restaurant has the feel of a Parisian café and is just a short stroll from Lord's Cricket Ground, Abbey Road Studios and ZSL London Zoo. With a great choice of coffees and teas, along with indulgent hand-made pastries and cakes, it's an ideal place to sit outside and watch the world go by. Open all day, it also serves delicious breakfasts, lunch, afternoon tea and dinner.
Set to open on the 22nd June 2016, The Ivy Café is coming to St John's Wood. With an interior instantly recognisable from its iconic sister restaurant in the West End, diners can expect marble floor tiles, a pewter bar, vintage leather bar stools and classic pendant lights. The Ivy Café will serve decadent breakfasts and all-day classics, such as chicken liver parfait with caramelised hazelnuts, and salmon and smoked haddock fishcakes with a soft-boiled egg and hollandaise. A classy cocktail menu and an impressive wine list will add to a very special experience.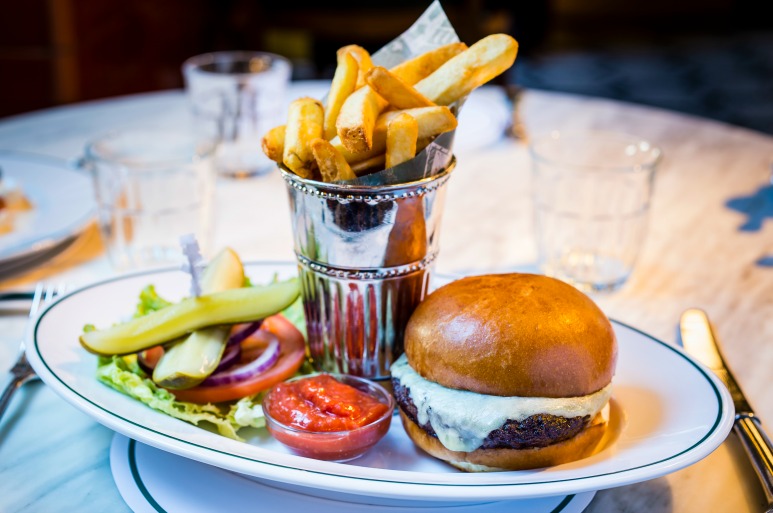 Refurbished and reopened in 2011, this gastro pub - located very close to Regent's Park - is a great place to visit with a four-legged companion as it's extremely dog friendly. With a landlord formerly of the Savoy Group you can expect top class food, with usual favourites such as fish and chips as well as modern dishes more suited to fine dining rooms. If you're looking for a cocktail, there is a choice of over 25, along with an extensive list of New World and French wines and champagne. Music is also on the menu, with jazz Sundays and Soundbeats on the first Saturday of every month.
Of course, the main attraction is top class cricket but the hospitality and cuisine from The Food Village is just as legendary. Afternoon tea is served in the grand surroundings of the Lord's Long Room and can be teamed with a guided tour. Serious cricket enthusiasts can enjoy a tour of the venue followed by a visit to the MCC Museum for a leather and willow history lesson. Young batsmen and bowlers can join the MCC Cricket Academy, while there's coaching for adults too. Lord's also offers birthday parties for children aged 7 and over, and the venue is even licensed for civil marriage and civil partnership ceremonies.
For more information about tasteful St John's Wood properties for rent or sale, please contact TK International.
Photo Credit : West Clean
Photo Credit : St John's Wood High Street
Property for Sale in St Johns Wood
Property to Rent in St Johns Wood