Regent Park Area Guide Eat, Drink, Coffee and Live
The Regent's Park – to give it its full and proper name – is an area in Central London brimming with places to eat, drink and be social. If you are buying a Regent's Park property, here are some of the local delights:-
Following an energetic run, a brisk jog or a walk with the family around Regent's Park, head to this quaint little café to refuel or relax. Located by the Broad Walk on Chester Road within The Regent's Park itself, The Espresso Bar is open daily between 8am and 4pm (closed on Christmas Day), with seating inside and out. The café serves Benugo blend coffee and a selection of wraps, home-made cakes and pastries in a rather lovely Central London location.
This respected Gordon Ramsey restaurant is set within the stunning John Nash-designed York and Albany Hotel at 127-129 Parkway. The impressive venue is spread across three dining areas: the bar, a ground floor dining area with floor-to-ceiling windows, and a ruby red basement opposite an open plan kitchen. A number of different menus cater for all, including à la carte, Sunday lunch, pizza, seasonal, dessert, breakfast, children's, afternoon tea and monthly specials. Offerings are traditional and hearty, with dishes such as 'Camden Wit' beer battered fish and chips, mushy peas and tartare sauce, followed by treacle tart and pumpkin spiced ice cream.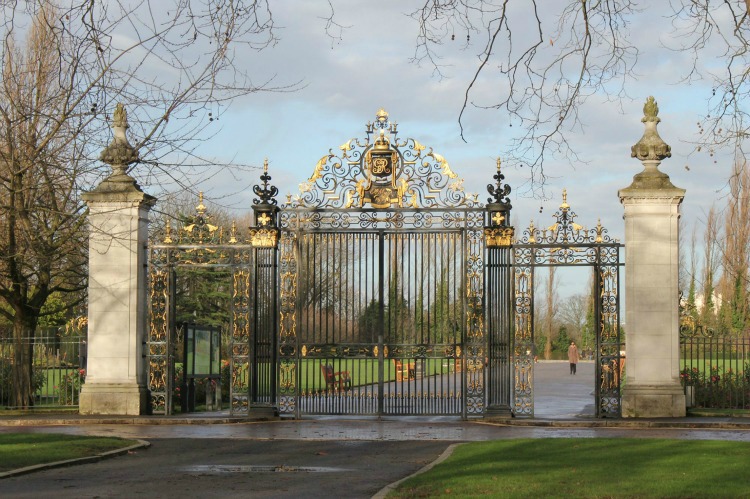 Located opposite the world famous music venue Koko, Simmons is the ideal place for after-work drinks, a lazy Sunday afternoon or a good dance. The very 1950s décor provides a quirky backdrop for cocktails, with many poured from china teapots and sipped from mismatched vintage cups for a fun experience. Popular drinks include banana daiquiri, piña colada and even a Toblerone-inspired cocktail. Another novelty feature is its one-armed bandit, which designs your cocktails according to a randomly-generated line of ingredients. Happy hour here lasts for five whole hours.
This royal park has something for all ages, open seven days a week on a year-round basis. The Regent's Park was designed by Prince Regent's architect John Nash, and this 395 acre regal legacy is still a much-loved part of Central London. The park is home to The Pavilion – the largest outdoor sports area in Central London, the outstanding ZSL London Zoo and the Open Air Theatre. In addition, there is also the Queen Mary's Gardens, which features more than 12,000 roses of 400 varieties, a boating lake and the country's largest waterfowl collection. With a number of refreshment opportunities throughout the park, a visit makes a great day out.
If you would like more information about property for sale or rent in Regent's Park, please contact TK International.
Property for Sale in Swiss Cottage
Property to Rent in Swiss Cottage