West Hampstead Area Guide Eat, Drink, Coffee and Live
When living in a West Hampstead property you are spoilt for choice for good places to socialise. At the heart of West Hampstead is West End Lane, which is buzzing with a good selection of upmarket cafés and restaurants. Here is a small selection of venues that are worth a visit:
This award-winning restaurant is well known for serving a great selection of food and drinks from the Indochina region. Specifically focusing on its drink menu, you will find a variety of more unusual hot and cold drinks.
A range of oriental herbal teas, such as jasmine silver needle, jade sword green tea, lemongrass and ginger herbal tea, and red berry and flower herbal tea are freshly brewed, along with authentic drinks, raw juices, cocktails, mocktails, beers, wines and spirits. The Banana Tree is well worth a visit if you're bored of your usual latte.
With a love of food, wine, coffee, music and art, the Wet Fish Café is an excellent place for café culture and first-class cuisine. Steeped in history, for most of the 1900s the building was a classic wet fish shop and today you can still see the gorgeous Art Deco tiles from the 1930s. The fish, meat and vegetarian dishes are prepared using fresh seasonal ingredients. Fish is mainly sourced from the British coastline, working closely with reputable suppliers who care about quality and sustainability. Meat is sourced locally and is supplied by The Hampstead Butcher. Throughout the year the café hosts a variety of art exhibitions and musical performances to add an extra dimension to dining.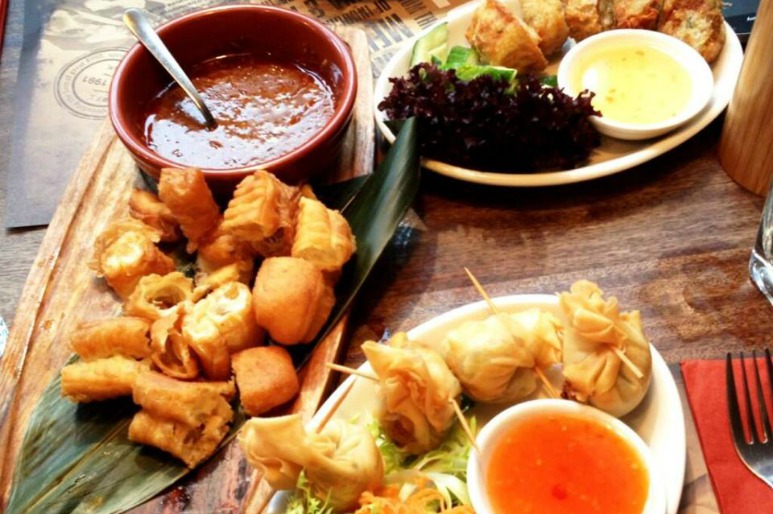 Just along the road from The Wet Fish Café, this lively venue offers a mix of unique drinks and eye catching interiors, with exposed brickwork and numerous bare light bulbs hanging from the ceiling. Its impressive drinks menu offers 100% local craft beers, boutique wines, ice cold tea pot punches and cocktail concoctions. With their very own blend of coffee and an ever growing gin collection, The Alice House offer something for all. The cocktails sound good enough to eat, with flavours including Blueberry Cheesecake and Picnic Cooler. A fine selection of locally-sourced food is also available, and there is an intimate den with its own dedicated bar - ideal for a private event.
Also located on West End Lane, this venue is ideal for socialising with an events calendar full of fun activities. You can watch live sports, tuck into special occasion dinners (think Valentine's Day and Easter), join in themed days (St Patrick's Day and St George's Day among others), or test your general knowledge with the Sunday quiz-athons. With craft beers and ales on offer, a continuously updated range of classic and contemporary spirits and seasonal British food, this is a great place to relax and have fun with friends.
If you would like more information about West Hampstead properties for rent or sale, please contact TK International.
Image Source : matildaproject.wordpress.com
Image Source : independentstudentliving.wordpress.com
Property for Sale in West Hampstead
Property to Rent in West Hampstead